At least when it comes to Fall…. WHAAAT? No way! Fall colors will always be red orange and yellow… right? I don't know, but it seems to be that people are experimenting with there Fall decor and pairing the oranges, reds and yellows with more non-traditional Fall decor.
Take this beautiful porch for example….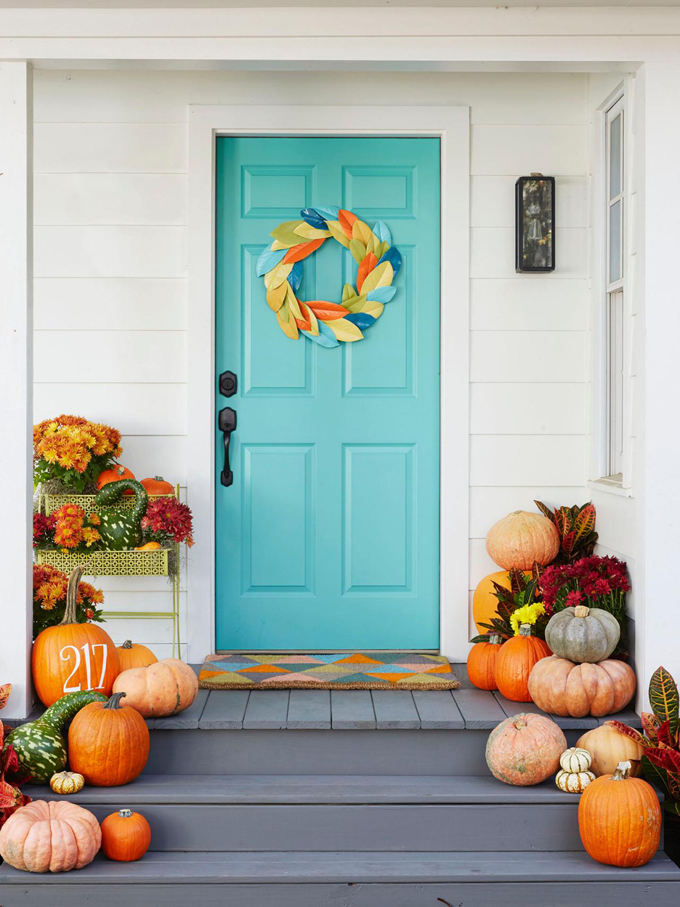 image source: House of Turquoise
I saw this beautiful door on Pinterest and I knew I wanted to start doing my own little experiments with my fall decor.
My mom whips up a pretty mean centerpiece so we got together and we made a great little piece for the Thanksgiving table this year!
Give our video a watch and let us know what you think!
Comment below and please feel free to share our video!