Hey, everyone! I have a guest post for you today!! Chelsea Mills is guest posting on the blog today and she has some really great info regarding essential oils! Give this a read through and let me know what you think!!
Essential oils suitable for cleaning kids gear
https://pixabay.com/en/oil-rose-aroma-aromatherapy-1205635/
Kids are great responsibilities and you need to take special care of them. It is a well-known fact that most of the commercial detergents are full of chemicals, which are not appropriate for treating the kids' stuff- from clothing to their toys. The best way for cleaning kids' gears is by use of cleaning agents, free of any toxins. You may be even surprised that your favourite essential oil have cleaning power, which even can disinfect and leave fresh fragrance. It is not hard to find these drops of nature, which best suits your needs. It is easy and safe for the kids' health. Read the following article and get information about the essential oils, which are most suitable for treating children's gears.
There is one universal rule, which you need to stick to in the use of essential oils for your kids. Keep in mind that the essential oil should be always diluted, so that it won't cause skin irritation. Even adding to the bath of the kid, you need to use vegetable glycerine, which will perform the role of a carrier. Introduce the essential oils bit by bit to your kid, since these can cause even allergic reactions. Don't mix oils- stick to the use of one essential oil a day, until you are sure what exactly is appropriate for the delicate skin of your kid. The earliest age you can introduce the essential oils is 3 months, but not earlier.
http://intheco.com/wp-content/uploads/2016/01/oil.jpg
The most recommended essential oil for kids is lavender. In fact, it is understandable since the scent of lavender is used to sooth the baby. The lavender is well-known with its anti-bacterial qualities, so that you can add it, when washing the kids' sheets and nurseries. In that way, you will ensure the efficient rest of your kid and save yourself the numerous hours of baby cry. 
The other very popular essential oil for cleaning according to some cleaners from London Cleaning Agency SW4 is the lemon oil. It is appropriate for disinfecting and quick clean-ups of the kids' gears. We all know that kids are throwing away their pacifiers and toys on the floor. But the lemon essential oil is the perfect way to sanitise the item, before giving it back to the kid. Add couple of drops to the dishwashing liquid or use it like air disinfectant. It's antiseptic influence is active for 20 days and you can safely use this essential oil. 
The chamomile essential oil, along with the already mentioned lavender, is well-known for its soothing effect. But it has also anti-inflammatory properties, so that you can use it also for washing the clothes of the kid.
The essential oil of the tea tree is widely used for kids. It has disinfecting properties and its smell doesn't irritate the kid. You can even make your own wet baby wipes by using some drops of this essential oil. 
For grown-up kids, who are older than 10 years old, you can use some stronger smells like eucalyptus. It is very powerful against germ and mites, but you need to be careful with its use because of the strong aroma.
Peppermint is also very popular for its disinfecting properties. Similar to the eucalyptus, it is recommended for older kids because of the stronger smell. 
On the other hand the fragrance of the sweet orange aroma is great for kids, regardless of their age. It serves as a strong energizer and it is good for its calming effect. You can add couple of drops to the laundry, which serves as a good fabric softener.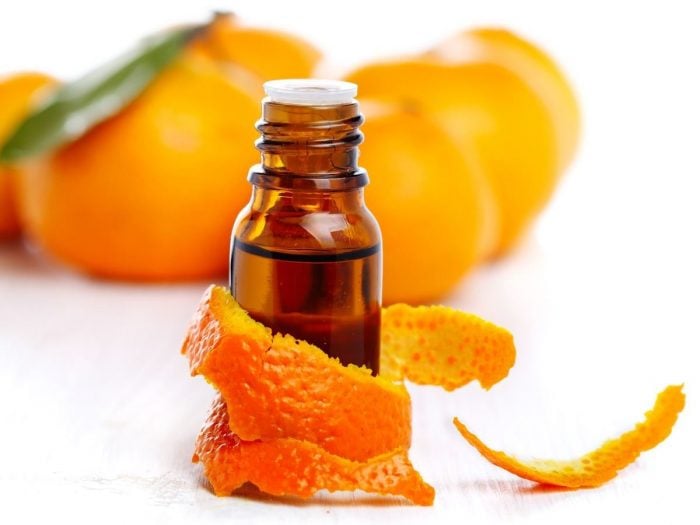 Introducing the essential oils to the kid from an early age is the first step to meeting him/ her with the world. It is even proven that most of the kids, whose gears are treated with essential oils have stronger immune system. As a parent, you need to look for efficient ways to protect your kid's health and the power of Mother Nature is the most appropriate way.