There's nothing I love more than a good Dollar Store DIY, but I am sure you guys already know that! I think it's what I might be famous for — Ok, so I am not really famous but it doesn't change the fact that I am addicted to making over Dollar Store stuff.
Today, I have a special "treat" for you.
These DIY Halloween Candy jars are so easy and inexpensive to make. They are a great beginner craft and an even better craft to do with kids.
Let's jump right into it!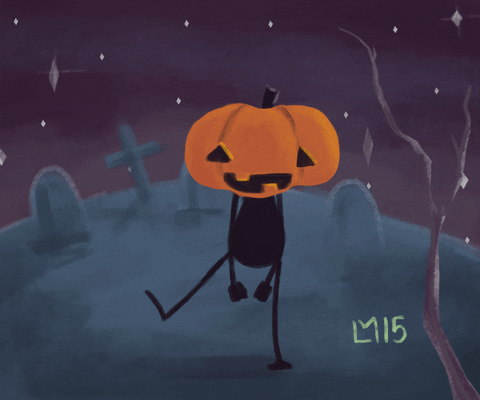 To make these Halloween Candy Jars here's what you need:
Two glass jars with lids ( I got mine from Dollar Tree)
Two Halloween Kid's Craft painting kits with ceramic figures (Dollarama)
Spray Paint
E6000
Instructions
Remove the lids from your glass jars.

Apply E6000 to the bottom of your Halloween figurines and to the middle of the lid of your jar.

Wait 2 minutes.

Press the Halloween figurine onto the top of your lid.

Let the glue set for at least 12 hours to maintain the best hold

Spray paint the lids with figurines attached in the colour of your choosing.

Fill your jars with candy and put the lids back on.
That's it!
Super easy, right!?
Here's a quick video to help you with this project:
Remember, if you love my little videos, don't forget to FOLLOW me on Youki. If you don't know what Youki is, it is the newest site for short and inspiring videos. I love being a part of this site because all the videos are quick and to the point!
Don't forget to share this with a crafty friend and Pin it to your DIY boards!